The first featured car for this blog just had to be my car. Naturally right? I'm not doing it to brag because I know there are millions of Skyline GT-R's out there that are pulling more power, faster and better looking than my 32. But at the end of the day I am proud to be owning this car. For those that have read the About section of this blog you'll know that this has been a dream car of mine since I was 12 years old. 
In 2001 I purchased this car in the Japanese auctions and boy was a surprise in store for me. Initially I thought I was purchasing a standard 32 GT-R. When the car went to the stock rooms after my winning bid, it was clear from the photos my agent sent me that this car was light years from standard.
The auction photos showed two high mount Blitz turbos along with a few non standard visible engine modifications. The car was caged with a mines racing dash cluster and gauges. Now, this was all I could see from pictures. When the car came to Australia more surprises awaited me.
Upon personal and thorough inspection the car came with some really cool components. Such as Blitz 900hp twin high mount turbos with external waste gates. Tein adjustable suspension, Cusco control arms and a roll cage made significant improvements to the handling. But for the most part the car seemed standard. Standard intercooler and ECU. When the engine was stripped down and rebuilt (bits of a blown turbo got into the engine) we fount that HKS 87.5mm forged pistons were in the car.
Everything seemed strange about the way the car was modified. Why would you pull the motor apart and only put forged pistons without changing the rods? Regardless, for me it was time to do a full engine build all the way from the head to the bottom end.

The bottom end was a forged build with PAR rods and HKS Pistons taking the capacity to 2.731cc. To prevent oil starvation, which is a common problem with RB26 engines I went with a High Energy sump (with baffles) and a trust oil pump. The head was stripped down and received a knifes edge port job and JUN titanium valves and retainers were installed along with Tomei valve springs. A HKS 10.8mm lift 280 intake and exhaust cams were installed with HKS adjustable cam gears. 
A single Garrett T04Z .82 housing was selected which sat on a JMS stainless steel work of art manifold. A Turbosmart pro gate and 2" screamer pipe was used which made the car sound mental on full boost.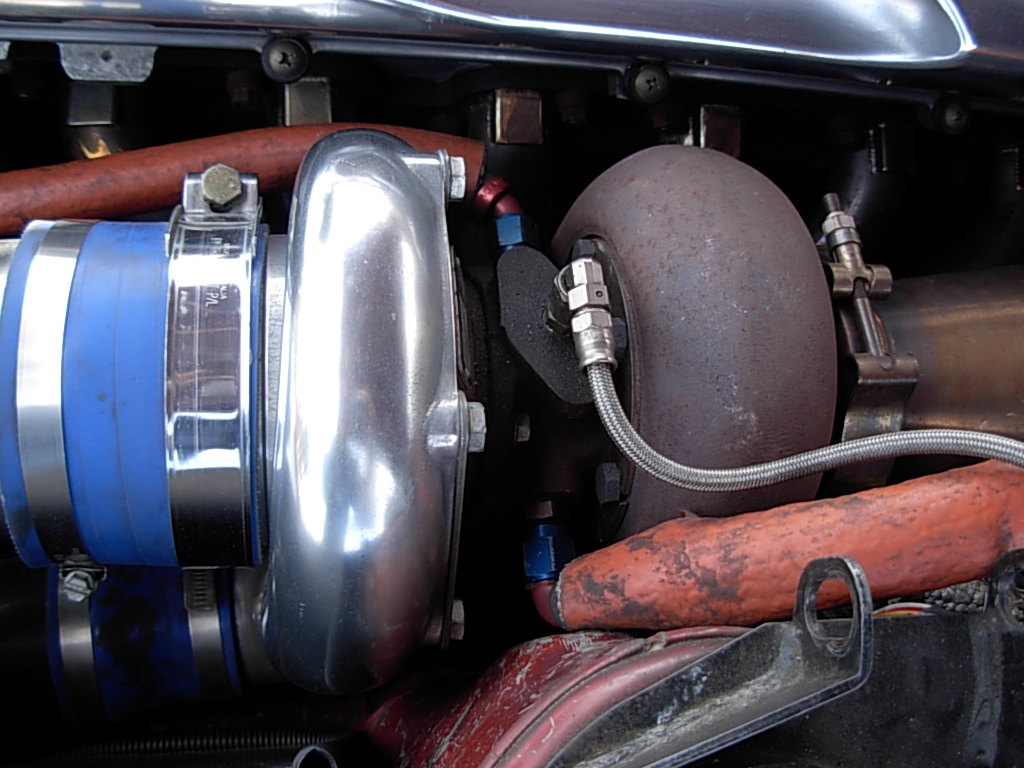 Controlling the engine was an Autronic SMC with CDI. From the ECU shift lights, anti lag as well as set boost levels per gear was configured. This helped the car get off the line extremely fast without loss of traction. Intercooler was a custom 100mm bar and plate from Race Radiators along with the Aluminium radiator. 
Fuleling was done by four fuel pumps; one in tank pump pumping a surge tank which fed the engine fuel with two Bosch 044 pumps. Dash 8 lines connected to the ends of the HKS fuel rail which had 6 Saard 770cc twin nozzle injectors. Fuel pressure was controlled by a Saard fuel reg.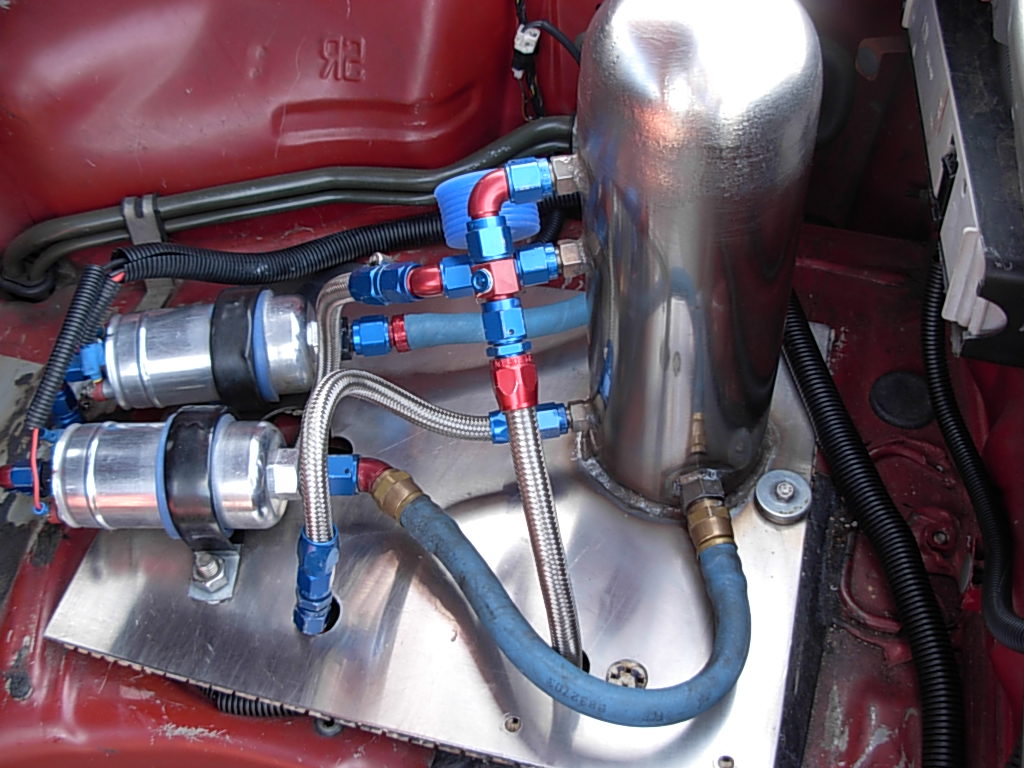 Handling components included Cusco upper arms and Tein suspension. The suspension was extremely firm making a bump on the road very noticeable. At the end of the day this was built predominantly to be a race car. Comfort on the road never came to mind.
Power levels? well I can't provide you with any evidence as it was so long ago but the car pulled 481rwkw at Benica Automotive. Believe it or not! I have requested another copy pf the dyno sheet but they don't have one. 
Currently the car is in pieces as I am trying to get the car back to standard. Almost 10 years ago I got a defect and didn't clear it as it would have been cheaper to buy another GT-R due to all the mods my one had. I think it's time the car makes a return from being an ornament to a daily drive. 
My plans for the car is fairly huge after the defect is cleared. This will be a daily drive as well as a race car; I plan to do a lot of track days. The car will be radically different to what it was. A new engine, turbo set up as well as gearbox is in the pipeline. It'll be set up as something that can get around a track fast without the ability to be taken off the road just as fast by the authorities. 
More updates to come, stay tuned!